The chosen place where the 2018 Winter Olympic will take place is defiantly the hot place.
Especially the winter Olympic Alpines stadium has 40 years of history and culture, the Yongpyong resort is known as the original 1st established ski resort in Korea, and more interests are looked upon to Yongpyong resort.
For 3 consecutive years this resort has been awarded as the best ski resort and received the award from the world ski award that is acknowledged around the world.
The 2018 Pyeongchang Winter Olympics Alpine Ski competition, is held at Yongpyong resort which is usually covered with 250cm of snow and is famous for being the earliest resort to open and the latest to close.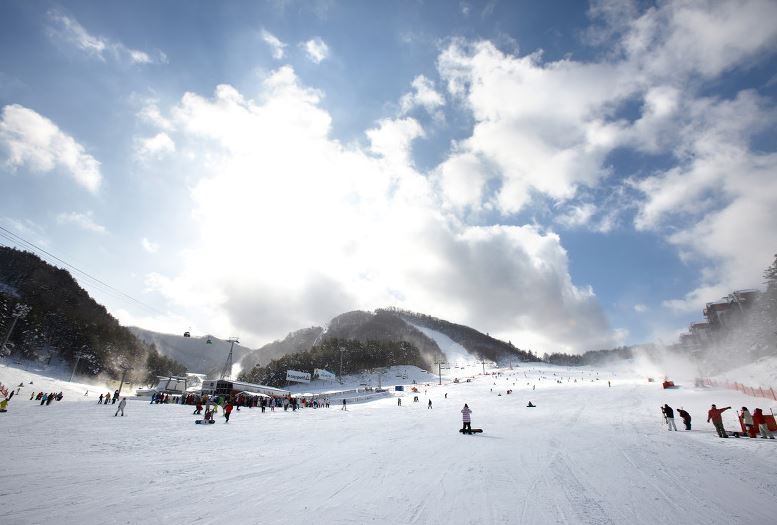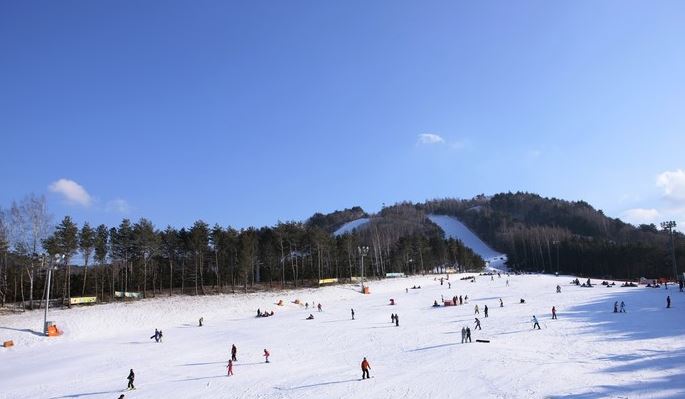 The Yongpyong resort has a land mass of about 5.2 million pyeong, there are a few popular courses including 28 of the Rainbow slopes.
Started from a small tourist hotel resort with neighboring facilities evolved into a comprehensive giant resort having 28 slopes, 5 of them being main slopes that received approval from the International Ski Federation, with hotels, condos, youth hostels, consisting a total of 2,268 guest rooms, swimming pool, restaurants, and other facilities to complement and complete the resorts atmosphere.  
You can also enjoy the 9 hole Public course of the Public Golf Course and the 18 hole Yongpyong golf club, Birchhill Golf Club 18 hole during all 4 season making it the mecca sport to enjoy at this resort.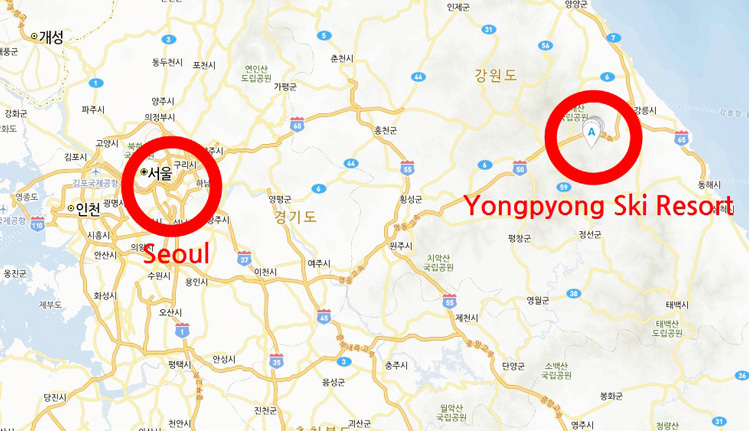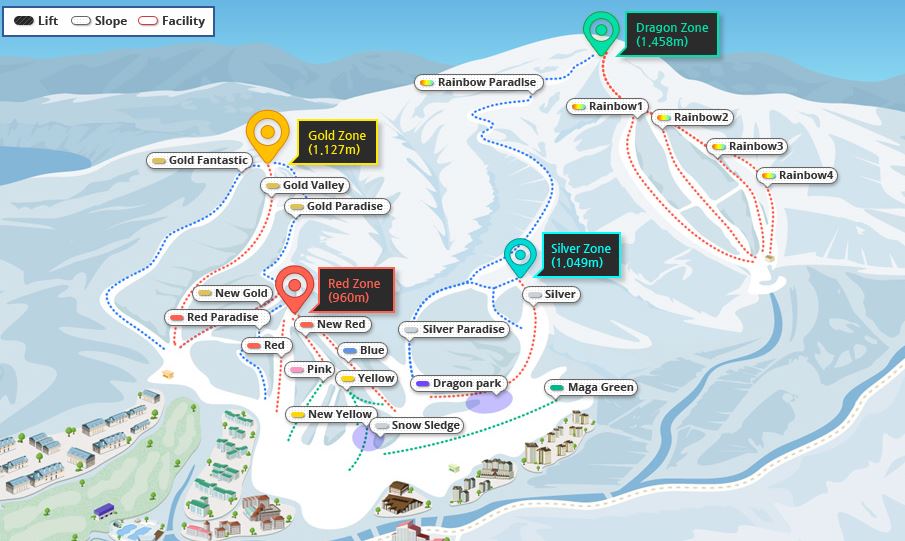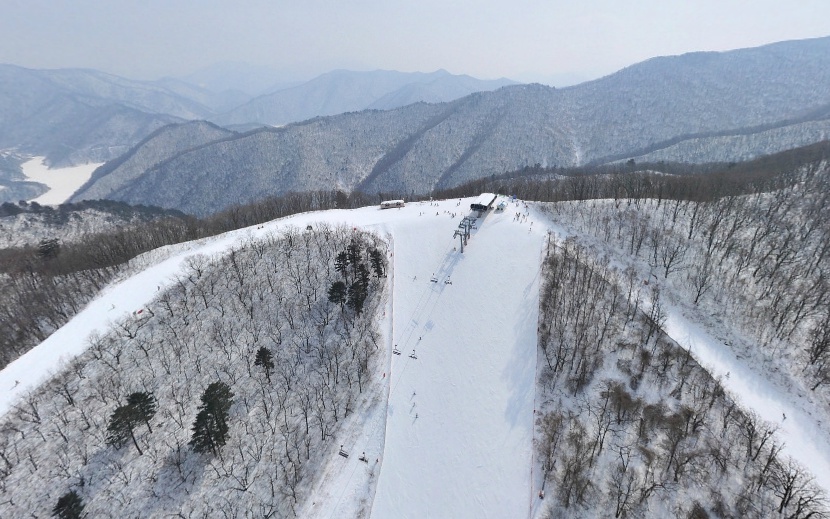 Yongpyong resort is equipped with the natural environment being 1458m above sea level of Gangwon Pyeongchang-gun and Balwangsan Dragon Peak Summit is 700m above sea level with a European style condominium that is in harmony with nature making this resort a proud facility.
Yongpyong resort is practically no different as being part of the Republic of Korea
Resort history.
3 million pyeong of ski slopes with 7,500 pyong of total floor area with a variety of water facilities at Peak Island, and more than 40 types of leisure sports are provided.
Around the resorts surroundings the gift of Nature's natural tourism resources are present.
Odaesan Mountain National Park, starting with a high level of ground rent and Daegwallyeong mokjjang were the Donggang River flows through. Mountains and the natural environment and gangnongchukssanmul access near the village rural communities that have seemingly found for home, the farming village nearby and experience the feel of.
uppermost in the Han River that cuts through the central part of the Korean Peninsula.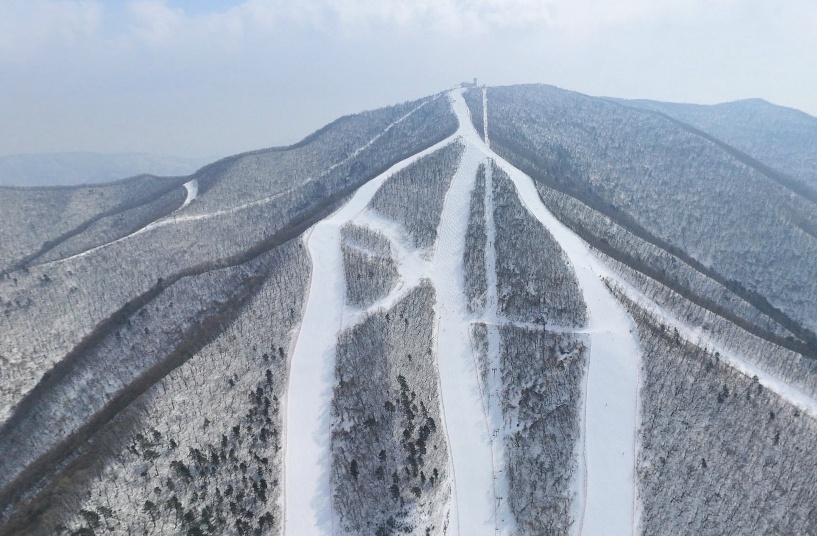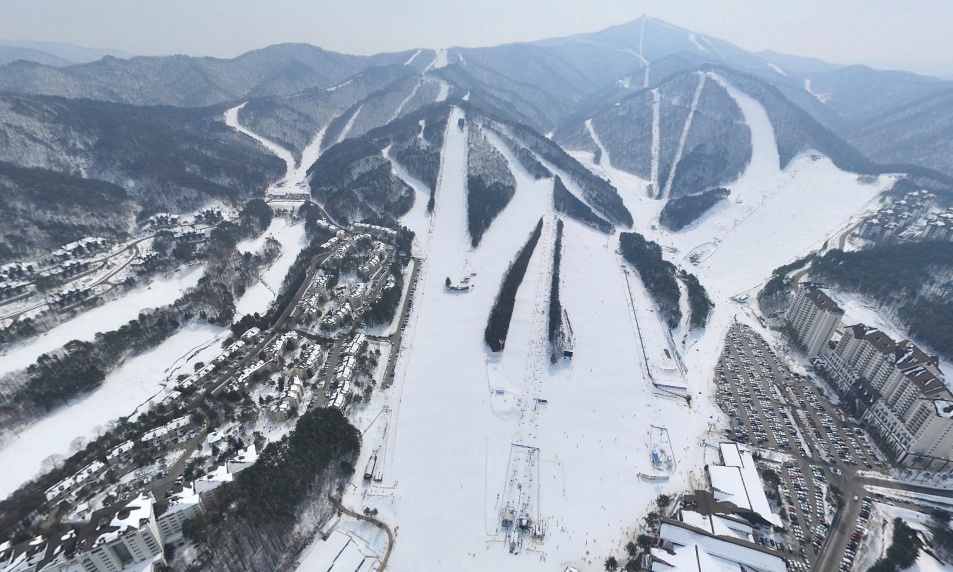 2016 Yongpyong Ski Resort​ information​​
Information:
Adress : Yongsal-ri, Doam-myeon, Pyeongchang-gun, Gangwon-do
Open until the middle of March 2003.
Homepage: www.Yongpyong.co.kr(Kor/Eng/Chn)
Phone:(Seoul) 02-3404-8103 (Kor/Eng/Jap) / (Gangwon-do) 033-335-5757 (Kor/Eng/Chn)
Languages: Eng/Jap at information desks
Transportations: Shuttle Bus from Sinchon, Jongno, Gangnam, Mokdong.
Return Fare 24,000 won / 3-4 hours one-way travel time.
Visit the homepage or call for more information.
Itinerary
5:00am - Meet up with the staff at Hongik University station (subway Line 2) near Exit 8
5:15am - Depart from Hongik University station (subway Line 2) near Exit 8
8:00am - Arrive at Yongpyong Ski Resort
*Get the ski equipment and exchange the voucher to lift pass tickets.
*Go skiing/snowboarding
16:30pm - Return the equipment
17:00pm - Depart for Seoul
20:00pm - Arrive in Seoul
What is included
1. Return trip of Ski Shuttle Bus
2. All day ski pass (08:30~17:00)
3. Ski(or snowboard) gears rental
4. Ski clothes and gloves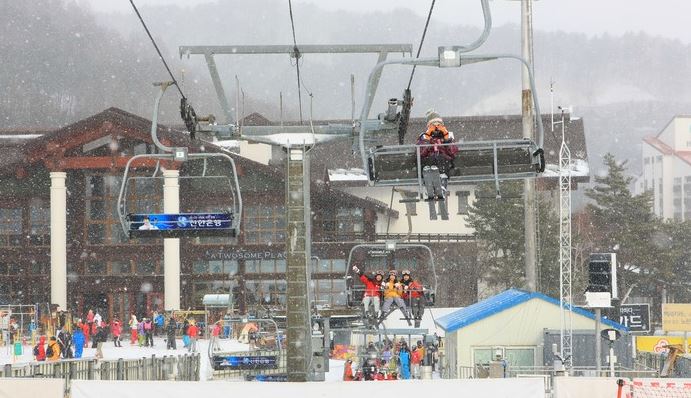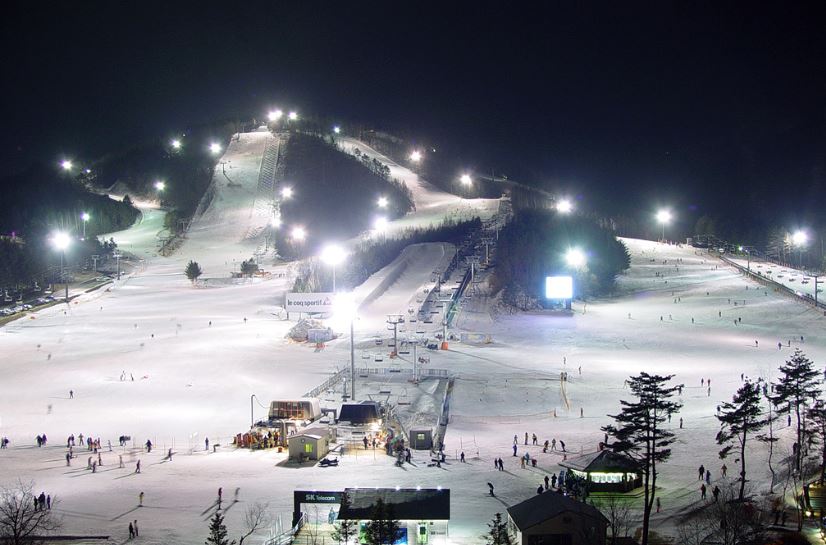 How this Ski Package works:
- After your booking has been confirmed, a voucher (Shuttle Bus/ Equipment & Clothes Rental/ Ski Pass) will be sent to your registered e-mail.
- When you arrive at the resort, there will be a staff waiting for you. Please head to the Ski Rental desk with the staff and redeem your voucher for rental and pass.
- You need to hand your ID when you rent ski or snowboard equipment so please make sure you bring your ID.
- The Shuttle Bus will arrive at Yongpyong Ski Resort around 8:00am and leave at 17:00pm.